The ultimate romantic experience on the Grand Canal
Wholly surrounded by the Grand Canal and magically suspended over its gentle stream, the floating table at InAcqua Restaurant is a tribute to love, a place reflecting the uniqueness of Venice and, above all, the uniqueness of the feelings for those who seek an unforgettable experience.
Located on an intimate private pier that immerses the diners right into the romance of the lagoon, with the gliding gondolas and the melody of serenades, the floating table is different from any other. Tableware and special decorations lie against a crystal-clear Murano plate glass which marks the boundaries beyond which reality is replaced by a dream.
All around is the quintessence of Venice's panorama. With a single glance, the sight embraces the most evocative stretch of the Grand Canal: from Santa Maria della Salute church, an unmatched example of the baroque architecture, to Punta della Dogana, with its tower crowned by the "Golden Ball", to the astonishing span over St. Mark's Basin with San Giorgio island outlining the horizon.
Reserve our floating table for a moment of eternity
Menu Floating Table | à la carte
Floating Table Supplement | Euro 50
For further information and to reserve your table please do not hesitate to contact us at +39 041 240 00 01 or send us an email.
We look forward to creating memorable moments for you.
Celebrating a special moment?
Planning to make a wedding proposal? Or wishing to enjoy your special moment with your loved one such as a honeymoon, or a wedding anniversary?
From flowers to celebration cakes, engagement ring delivery or a photographer to create everlasting memories, let us know in advance your requirements and we would be delighted to assist you with surprising your loved one.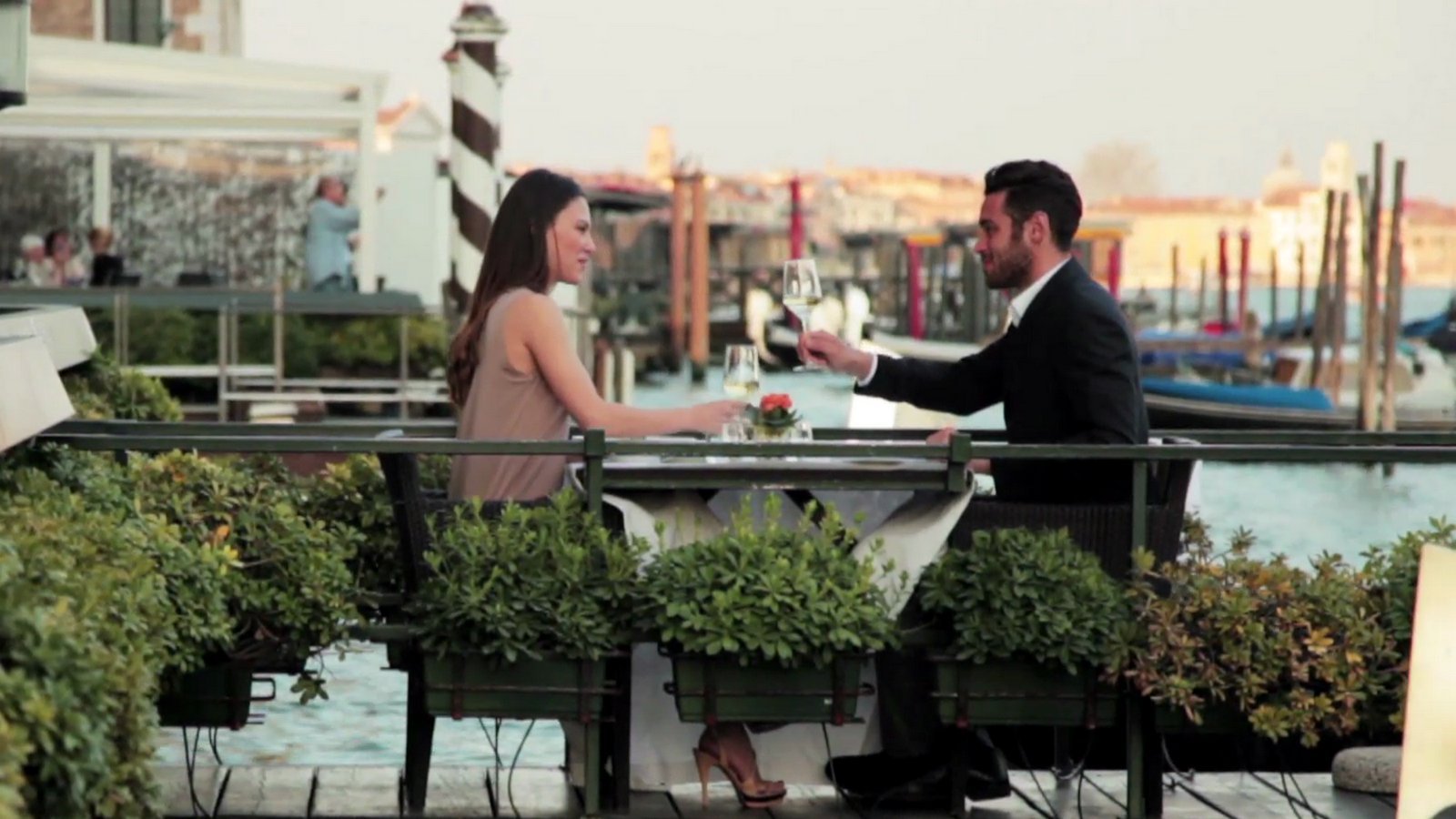 Breakfast

7.00 AM - 11.00 AM

Lunch

12.00 PM - 02.30 PM

Dinner

7.00 PM - 10.30 PM

Dress Code

Smart Casual