Breakfast

7.00 AM - 11.00 AM

Lunch

12.00 PM - 02.30 PM

Dinner

7.00 PM - 10.30 PM

Dress Code

Smart Casual
Where taste originates
An element from which everything originates. And a city, which has constructed its story and strength out of this element. Like a Venus, Venice has risen from the water. Water is the source of life, a natural mirror, a way of communicating, and beauty in its purest form.
InAcqua an immersion, InAcqua a keeper of untold secrets, InAcqua hidden treasures, InAcqua a message in a bottle, InAcqua a birth. InAcqua a handful of salt, to give meaning to a plate. With an antique gesture, in a maternal, Italian way. A gesture, which also repeats itself here, at InAcqua. Just as the lagoon, a mosaic of islands and sandbanks formed with time and eternal movement, our cuisine draws from tradition to create something new every day. A combination of pleasures, more precious than a simple union. An osmosis of tastes to nourishes the body and regenerate the soul.
Be attracted by the sound of the waves lapping and by scents carried in the air and join us at InAcqua. Not a mirage, but a destination, a place to lose and find oneself at the same time.
A terrace on the Grand Canal, to explore Venice, which is reborn with every single wave. An invitation of the sea to discover InAcqua. Where taste originates.

Special Offers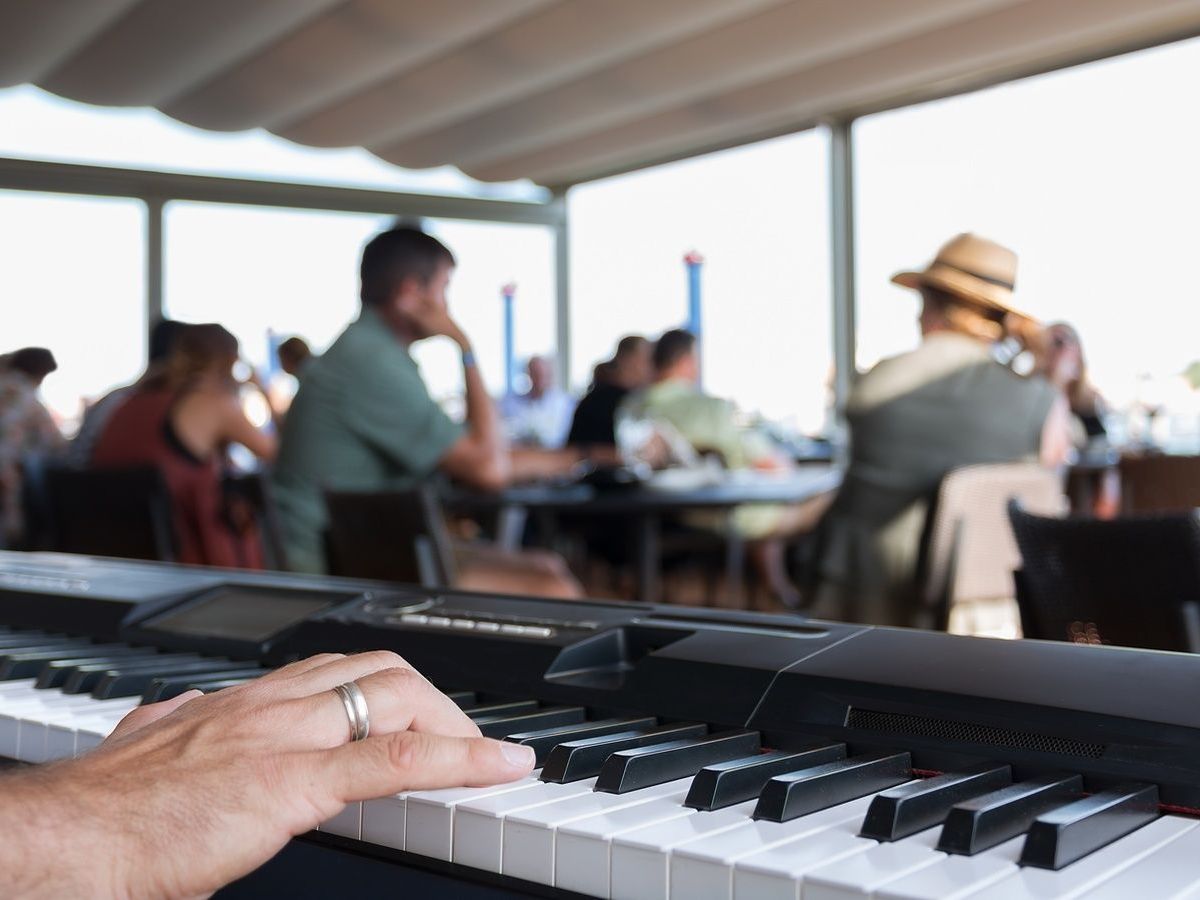 upon availability
Indulge in live tunes on our terrace directly by the Grand Canal Learn More
Live Music every Friday, Saturday & Sunday
Join us for a unique weekend celebration at InAcqua Restaurant and indulge in culinary delicacies while listening to soft live tunes. Every Friday, Saturday on Sunday from 6pm until 11pm.
Discover more
Reservations upon availability
upon request
Venice's most romantic table to celebrate special occasions Learn More
Floating table for a romantic Grand Canal experience
Wholly surrounded by the Grand Canal and magically suspended over its gentle stream, the floating table at InAcqua Restaurant is a tribute to love, a place reflecting the uniqueness of Venice perfect for your special anniversaries, honey moon or to simply pass a romantic evening with your loved one.
Learn more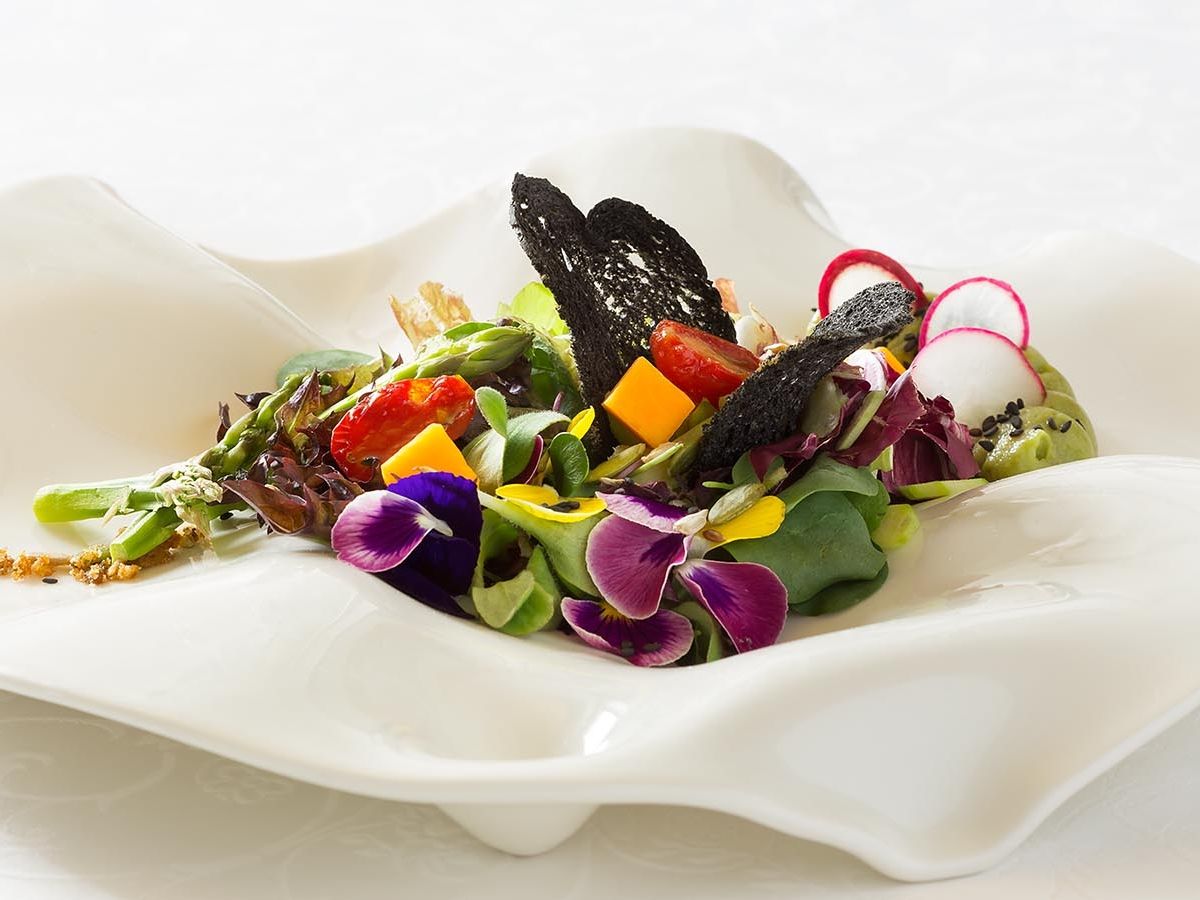 SPECIAL OFFER AVAILABLE FOR SPG MEMBERS ONLY
Enjoy 10% off and earn Starpoints® when you dine with SPG. Learn More
SPG® Members Save 10%
Enjoy the advantages of being an SPG member and savor a 10% discount on food only at InAcqua Restaurant.
Explore SPG Cravings
•Offer is valid at participating restaurants and bars at participating Starwood Hotels & Resorts •This offer is valid only for members of the Starwood Preferred Guest (SPG) program. A valid SPG member card is required at time of purchase to receive these offers. Membership is free. To become a SPG member, visit SPG.com. •Percentage discount varies by participating restaurant and bar. Participating restaurants and bars may change participation. Please visit www.spg.com/restaurantsandbars to see applicable discount for each participating restaurant and bar. •Discount is applicable on food only. Discount is not applicable to breakfast or beverages. Breakfast may be defined differently by venue. Please contact the venue directly for any questions on how breakfast is defined. •Discount must be requested in the restaurant at the time of settling the bill, even if applying charges to one's room; cannot be applied at the front desk. •Discount not applicable in conjunction with additional restaurant or hotel specific promotions and special events. •Discount excludes applicable service charges, taxes, and gratuities. •Service charges and taxes will be charged on retail prices. •Discount has no cash value. •SPG member must be present to receive the discount. •SPG member must present SPG card or supply active SPG membership number to server upon arrival. •Discount applies only to charges paid for by the SPG member for parties up to a maximum of 8 guests, including the member. •Not to be combined with other offers or promotions and subject to change. •Not responsible for omissions or typographical errors. •Void where prohibited by law. •Starwood reserves the right to discontinue this offer at any time. •Starpoints, SPG, Starwood Preferred Guest, Sheraton, Four Points, W, Aloft, Le Méridien, The Luxury Collection, Element, Westin, St. Regis and their respective logos are the trademarks of Starwood Hotels & Resorts Worldwide, Inc., or its affiliates. © 2015 Starwood Hotels & Resorts Worldwide, Inc. All Rights reserved.
Payment options: We accept American Express, Visa, Mastercard, Diners Club, JCB.
Cash payments have a limit of €1.000 for the citizens of the European area.